Summary
A fresh update, leveraging the power of Slack API and LangChain was released on May 30, 2023:
🔧 Tools renamed to Plugins
📥 New PDF Uploader
➕ New Calculator plugin
🔁 Switchable plugin settings
🔒 User-specific settings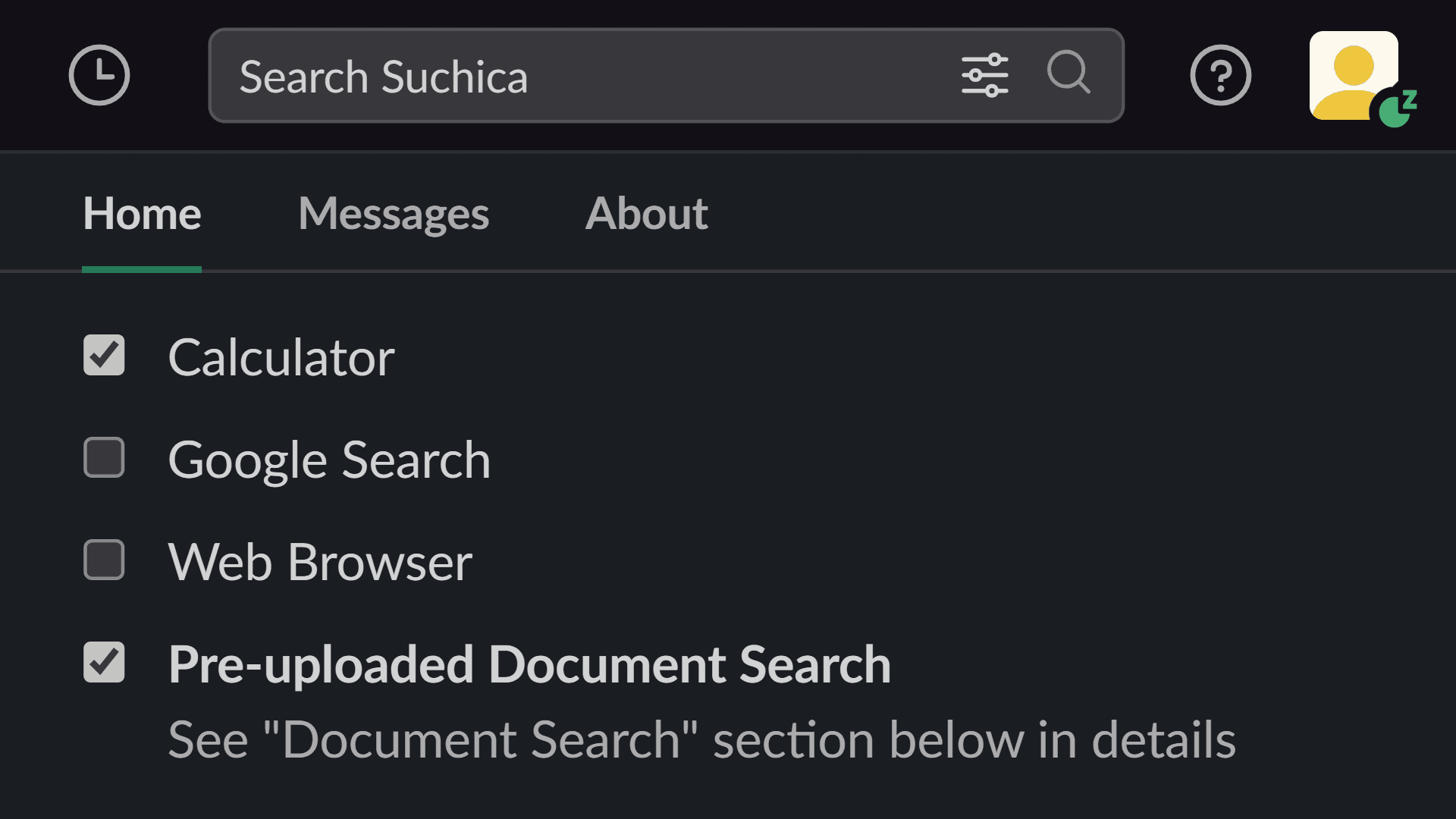 Detailed Features
Plugin Renaming
Firstly, we've renamed 'Tools' to 'Plugins', aligning it with ChatGPT's nomenclature. This simplifies and unifies the experience for you. No confusion, just efficiency.
Calculator Plugin
Adding to our suite of plugins, we've integrated a Calculator.🧮 While GPT-4 can do calculations to some extent, this dedicated feature elevates precision and speed. Try it for those tricky calculations!
PDF Uploader Plugin
Our PDF Uploader plugin deserves special mention.📄 Upload PDFs, and 'Q, ChatGPT for Slack' will be able to reference them in future conversations. Ideal for work or product manuals. Stay tuned for a demo video!
Rest assured, the uploaded PDFs get embedded as vectors - no text gets saved. Note that it works with text-based PDFs. A handy way to tell? If you can select the text, you're good to go!
User-specific Settings
As for plugin settings, they are now switchable. Plus, every user can save their own preferences.🔒 But do remember to re-register your workspace settings!
Consistent Enhancements
This isn't all! We've been consistently enhancing 'Q, ChatGPT for Slack'. Watch out for updates on previous features too.
Give it a Try
Interested? You should give it a try here. 🎈 A massive shout-out to the developer @hnishio0105 for this innovative work. Enjoy the new 'Q, ChatGPT for Slack'!
7-days free trial.
No credit card required.
The first day of the trial is GPT-4!