(Updated August 6, 2023)
Our Commitment to Customers in China 🌐
As the PR lead for Q, ChatGPT for Slack, I'm thrilled to announce a major update regarding our payment system for our customers based in China. We have now integrated Alipay as a payment method, a widely-used digital wallet in China. 🎉
How it Works: Alipay on Q, ChatGPT for Slack 🧐
For customers visiting our pricing page in Simplified Chinese, they will now see pricing plans displayed in RMB (Chinese Yuan). This temporary change aims to facilitate Alipay payments. We are currently testing the integration with USD, so it will return to USD once we complete the process.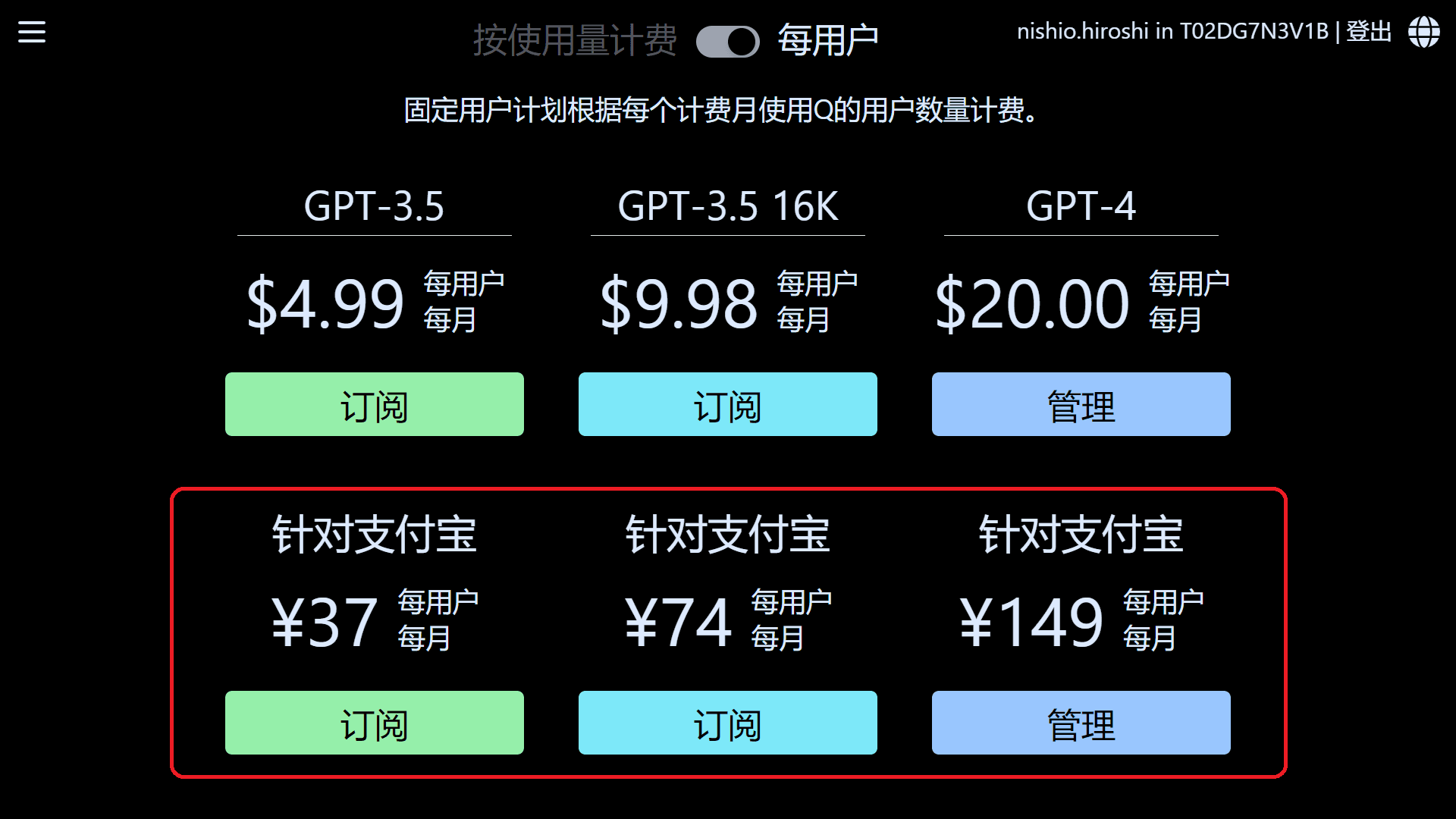 Once you choose an Alipay plan and hit the 'Subscribe' button, you'll be redirected to our standard checkout page. After filling out your name and billing address, then clicking 'Subscribe' again, you won't be charged immediately, nor will your subscription be activated.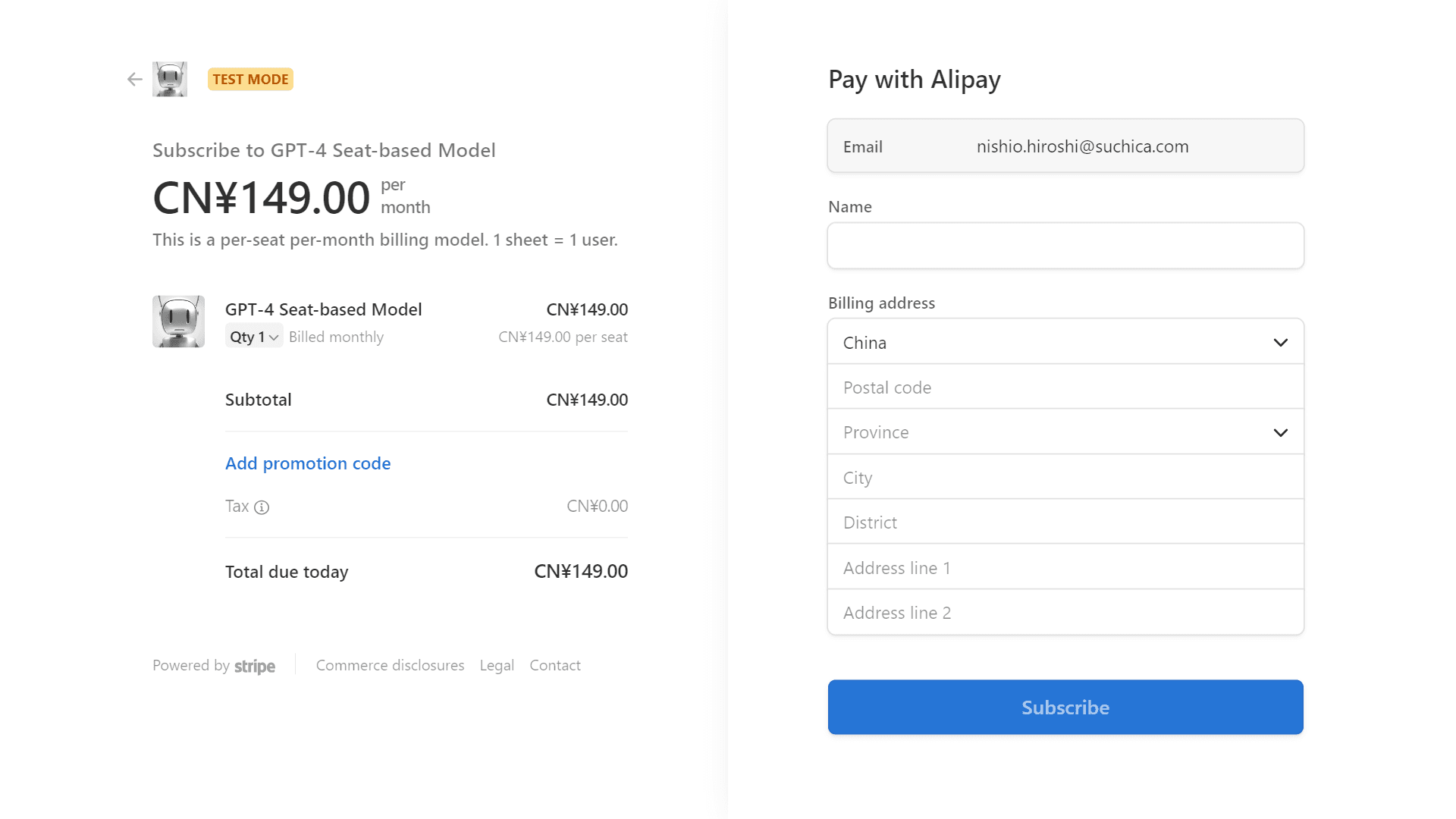 The 'Subscribe' button will take you to the Alipay site. Here, log into your Alipay account and authorize the payment for the subscription. Once you do that, congratulations! You've successfully subscribed using Alipay. 👏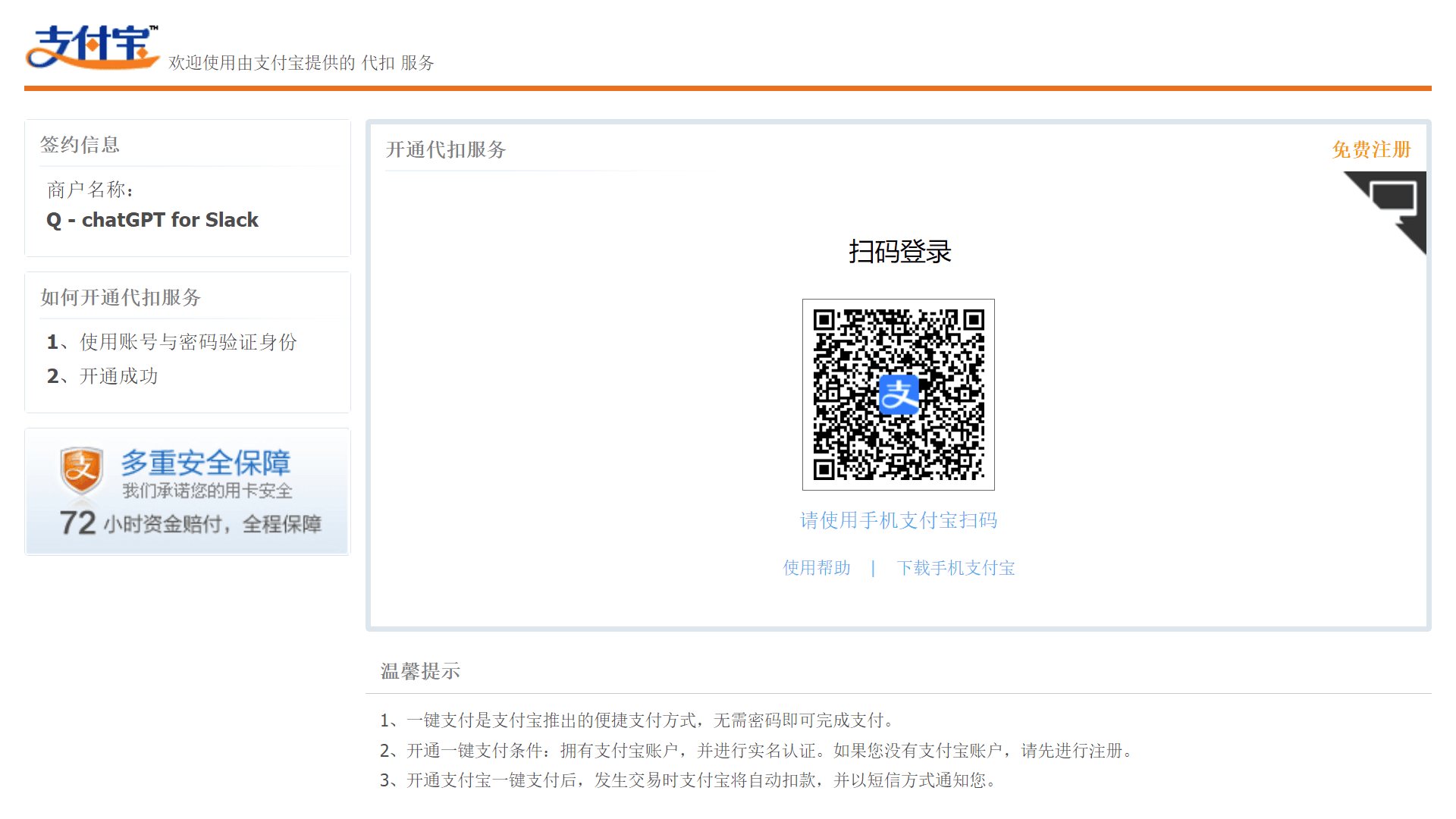 Important Information ⚠️
Please note, there are a few limitations and restrictions:
Until we see more widespread usage of Alipay for our service, there will be a transaction limit.
Specifically, the maximum amount for a single transaction on our side is capped at 500RMB, and the daily transaction total is capped at 5,000RMB.
If a transaction exceeds these limits, it will fail completely. No amount will be deducted from your Alipay account, but the subscription will also not be available.
If the above scenario happens, we apologize for the inconvenience. Please use other payment methods such as a VISA credit card. If you only have Alipay available, please contact us.
We have already applied to Stripe and Alipay to increase these limits. Please be patient as this process may take some time.
August 6th Update:
In a previous section of this blog, we mentioned that the maximum amount for a single transaction on our side was capped at 500RMB, and the daily transaction total was capped at 5,000RMB. After continued negotiations with Alipay through Stripe, we have successfully increased the limit for a single transaction to 1,500RMB and the daily transaction limit to 7,000RMB. This proves that it's worth requesting changes even for what might seem non-negotiable. At the moment, further increases in these limits seem challenging, but the stance might change with proven performance. If these new limits are not sufficient for your needs, please let us know.
That's All for Now 🙌
We're excited about this development and hope it will make the process of subscribing to Q, ChatGPT for Slack even more accessible for our users in China. We look forward to your continued support. 🙏
If there are other payment methods you would like us to support, please let us know. Again, this is because we have decided to support Alipay at the request of our customers. We are always open to feedback and suggestions. 🤗
To learn more about Q, ChatGPT for Slack, you can check out our homepage, blog, or follow us on Twitter. If you want to try it out, you can start a trial installation. Also, don't forget to check out our YouTube channel for more updates and tutorials.
7-days free trial.
No credit card required.
The first day of the trial is GPT-4!